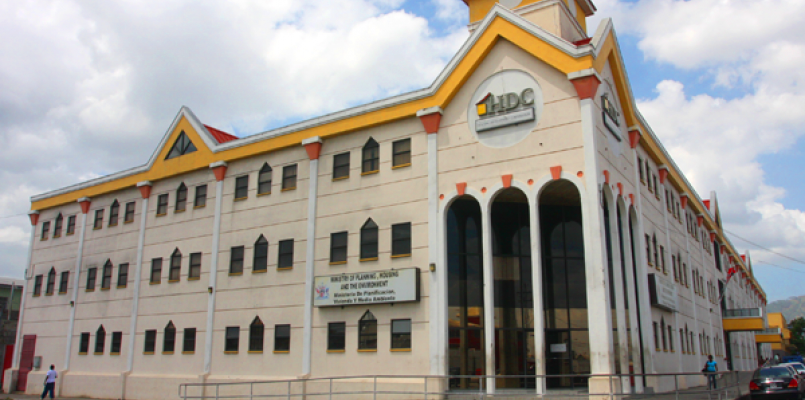 Housing Draw – Selected Applicants- 3rd June, 2020
NAMES & REFERENCE NUMBERS OF SELECTED APPLICANTS
HOUSING DRAW – WEDNESDAY 3RD JUNE, 2020
Excerpt from Page 1 of the "Independent Auditor Report of the June 05, 2020 Random Housing Draw", submitted by Pricewaterhouse Coopers Advisory Services Limited (PWC)
The Trinidad and Tobago Housing Development Corporation ("HDC") engaged PricewaterhouseCoopers Advisory Services Limited ("PwC" or "we") to provide services for the 3 June 2020 Random Selection Draw process for housing. The procedures detailed in the "Scope" section of this report were designed to determine whether there was proper disclosure, accountability and transparency regarding the draw.
Based on the procedures performed we noted the following regarding the 3 June 2020 draw:
On 3 June 2020, 500 HDC housing applicants were selected by a random computerized draw at the HDC's office on 44-46 South Quay, Port of Spain. The computerized random selection methodology was implemented using a standard Oracle random selection function, which forms part of the Housing Fulfillment Application ('HFS'), i.e. the database which stores all housing applicant data. Through limited review of application source code and a walk through of the HFS computerized random selection form, we determined that the 500 applicants were randomly selected from a database of 123,972 applicants;
The 123,972 applicants (prequalified applicants) from which the 500 applicants were randomly selected were a subset of the entire HFS database which contained 187,907 applicants. The prequalified applicants were selected using built in HFS functionality and was selected based on one (1) criteria, i.e. monthly income between TTD4,000 and TTD25,000 per month; and
In addition to the system based verification procedures above, we also reviewed the application forms for a sample of the randomly selected applicants. Using PwC's 'accept-reject' sampling methodology, a sample of fifty-five (55) of the 500 applicants were selected and application forms reviewed. The applicant names and numbers contained in the application forms were consistent with the names and numbers selected as part of the random draw. Additionally, the income range stated on the application forms were within the selection criteria of TTD4,000 to TTD25,000 per month.
| | | |
| --- | --- | --- |
| First Name | Last Name | Application Ref# |
| ADANA | LATIFF | 146625-LRL-XWP |
| ADANNA | CORNWALL | 166949-CTS-MCY |
| ADELINO | PEREIRA | 150029-SLO-KSF |
| ADELLE | JOSEPH | 421853-QXL-VTP |
| ADRIAN | MADOO | 368736-AQH-GAJ |
| AEISHA | DE COTEAU | 71282-MDA-WYF |
| AFISHA | CUMMINGS | 355413-OKQ-JTL |
| AFIYA | BREWSTER | 257824-VCJ-OXP |
| AHKILA | JOHNSON | 177082-DQM-BIV |
| AISHA | LEWIS | 139688-BDO-TFP |
| AKENO | DOUGLAS | 372239-VQR-EMK |
| ALIA | BRIDGEMOHAN | 374394-GLL-PSN |
| ALICE | BAPTISTE | 347837-IMO-HQC |
| ALICIA | BRIGGS | 17244-LPM-JMG |
| ALICIA | FRANCOIS | 363389-KST-FBO |
| ALICIA | VALDEZ | 208683-BSS-VUX |
| ALISA | NOEL | 232688-OGV-OMP |
| ALISHA | SUBHANEE | 186679-KDB-PLB |
| ALIYA | HENRY | 147291-DLG-SPE |
| ALIYAH | MOHAMMED | 330108-RYV-MPY |
| ALLAN | HENRY | 148802-WIW-IMU |
| ALLANA | SPANN | 124987-PBH-YDX |
| ALLISON | VICTOR-REDHEAD | 40810-NRH-MNK |
| ALLISON | JEREMIAH | 228641-NOD-GHC |
| ALLISON | LAMONT JOSEPH | 78895-YEW-NVH |
| ALVIN | GOOMAN | 367692-ROY-ONJ |
| AMAR | ALI | 422166-GYJ-TYK |
| AMARE | ETTIENNE | 413377-BSB-UID |
| ANCIL | MONROE | 160997-KQN-SMY |
| ANCIL | PHILLIP | 40943-WTI-EXS |
| ANDERSON | REYES | 122019-QSU-WAR |
| ANDRE | MARCELLE | 65376-HAF-OMM |
| ANDREA | SAMPATH-MOHAMMED | 66846-IMI-GID |
| ANDREW | GABARO | 159659-WTI-OTR |
| ANDREW | LAL | 36803-WGD-VDP |
| ANDREWS | BHAGGAN | 419798-UAA-HHK |
| ANDY | WILLIAMS | 71932-EXN-YFP |
| ANDY | SINGH | 386200-XXL-QAI |
| ANIKA | ST. LOUIS | 385103-RRP-MVM |
| ANIKA | CAMEJO | 372232-QET-GLD |
| ANIKA | PHILLIP | 396726-LMM-HEF |
| ANISHA | HISLOP | 151380-XCV-SUD |
| ANN MARIE | FRANCIS-CHARLES | 28852-ERY-WWS |
| ANNISA | VISHNUL | 163659-JDJ-TKM |
| ANSLIM | GEORGE | 399311-FDG-EYA |
| ANTHONY | BEHARRY | 178815-UAS-YCQ |
| ANTHONY | FERGUSON | 23425-YQU-ORA |
| ANTHONY | JOHNSON | 69415-EGJ-VHC |
| ANTHONY | ISAAC | 27288-GTT-BJP |
| ANTONIO | BACHOO | 380427-QEK-NPW |
| ANTONIO | BENALDO | 87163-LNL-EQO |
| ANUSHA | GANGADEEN | 247580-KKM-RVE |
| APHIA | MARCELLE | 166515-WQD-ACK |
| APPHIA | JOHN | 280876-PDC-AES |
| ARCWELL | HERNANDEZ | 402777-QFV-QMV |
| AREO | HOSEIN | 401919-JXE-GQR |
| ARETHA | ASSEVERO | 124866-DTE-SOI |
| ARNOLD | GUYTON | 192542-GIQ-WGG |
| ARNOLD | DAWSON | 431379-APU-DJS |
| ASHA | BARCLAY-GARRAWAY | 123369-UTA-LKU |
| ASHLEY | CARTER | 260777-TFW-CQY |
| ASHMIR | RUSTON | 249754-JLA-XDP |
| AVALON | WHITEHALL | 6682-HBX-HPA |
| AVERNELL | WILSON | 424371-EWF-WTT |
| AVIN | GLAUD | 341334-XKX-PVS |
| AVRIL | BABB | 380107-YSW-VXY |
| AYANNA | MONSEQUE | 220926-NRL-TGT |
| AZAM | SHAH | 287296-TLR-SSS |
| BERESFORD | JACOB | 65978-IDM-OAJ |
| BERNADINE | BHARAT | 43473-RDK-AVS |
| BERYL | DU BISSETTE | 219435-BAT-SQG |
| BEVON | MAYLAN | 79523-CNB-LUS |
| BHAGWAN | SINGH | 222290-KQG-WCA |
| BHARAT | MARAJ | 145034-RSG-ADI |
| BRANDON | RAMSAHAI | 432649-QXW-VKE |
| BRENT | ADAMS | 395545-SUL-KLW |
| BRENT | KALICHARAN | 187986-HER-EPY |
| BRIAN | SONNY | 430007-BVH-GME |
| BRIAN | WILLIAMS | 128565-BXE-DAF |
| BRIAN | MAYNARD | 344671-KON-BXF |
| CALLISTE | CHARLES | 9425-BXU-GAN |
| CAMILLE | JAMES | 234889-FBV-XKF |
| CANDICE | CLAVERY | 16136-MKI-VGI |
| CANDICE | MITCHELL | 399277-XXL-YVB |
| CANDICE | WEST-AROON | 67778-MQT-HHK |
| CARLA | REID | 44356-HVW-CAV |
| CARMEN | METIVIER | 200409-WNN-XTJ |
| CASEY | PILE | 242451-PWM-IIN |
| CATO | ROSANNA | 140745-FNE-IYE |
| CECIL | KOYLASS | 255151-YCC-MOM |
| CECIL | GANGOO | 167197-XJR-XKY |
| CECIL | ALCINDOR | 201853-QCP-JSD |
| CHARLES | LEWIS | 22454-JXA-FAN |
| CHERYL-ANN | NEPTUNE | 30035-SSK-QCP |
| CHIRMA | THOMPSON | 21694-ISH-YKO |
| CLAUDE | MURPHY | 129392-JPW-VJQ |
| CLAY | MYLAND | 185875-IAA-JUR |
| CLEMENT | CASTILLO | 43048-RMG-HCP |
| CLIFFORD | BUFFONG | 64927-TXV-ISW |
| CLINT | STRAUGHN | 1259-UCQ-SJC |
| COLETTE | GREENAWAY | 396203-FWM-MUX |
| COLLIN | CLARK | 140392-GEB-SSB |
| CORNELIUS | LEWIS | 3176-POM-LSV |
| CORNELIUS | MITCHELL | 29197-UGM-RFC |
| COURTENAY | JOHNSON | 123554-PFO-FRE |
| CRESTON | MURRAY | 381512-NDF-ESL |
| CURLEEN | CHARLES | 402571-QFX-IKI |
| CURTIS | MAUGHN | 24102-VYP-MJG |
| CURTIS | WILLIAMS | 8115-OHW-RWQ |
| CYNTHIA | RAMPERSAD | 146592-QYO-KXA |
| DALE | DIAZ | 29326-JUW-EMD |
| DAMIAN | BOODOO | 158319-IHT-DAQ |
| DANIEL | ROOPAN | 168871-SWC-QCK |
| DANNY | MAHARAJ | 169058-LAE-CSL |
| DANNY | BOODRAM | 341275-OFA-KNH |
| DANNY | KISSON | 125012-KQV-IOJ |
| DARRYL | MC LETCHIE | 69877-HRR-WHX |
| DAVANAND | ROOPNARINE | 197215-GJI-WCI |
| DAVEANAND | ROOPCHAND | 355223-PAM-QAU |
| DAVID | ST BERNARD | 217832-VDJ-ALC |
| DAVID | ROMEO | 4658-LUU-QOQ |
| DAVID | BRADSHAW | 21094-ONU-BIV |
| DAVID | WESTON | 7784-ETU-HRF |
| DAWSON | PHILLIPS | 31813-IIF-VQW |
| DAYNEL | CHARLES | 350386-IKJ-IAC |
| DEBORAH | MAUGHN-FRANCIS | 187862-HOT-XYM |
| DEISHA | DEDIER | 204420-IEF-OYG |
| DELIA | LOPEZ | 137031-NWM-RJP |
| DELIA | EDWARDS | 421914-VTJ-IXK |
| DENIECE | ESDELLE | 420102-FJO-MOR |
| DENISE | GRAY | 73404-SDI-IVE |
| DENISE | ARNAUD | 75277-BVX-ATH |
| DENISE | GLENN | 69938-RXH-ECG |
| DEO | KALLICHARAN | 119258-BBR-DSK |
| DEODATH | HANSA | 35690-DBO-LYJ |
| DEON | DALY | 315553-YLA-YPM |
| DEVENDRA | BALKARAN | 403402-CKB-XAU |
| DEVINA | RAMSAMOOJ | 347983-XAB-SPI |
| DEVORNE | LEWIS | 235311-OGP-LQU |
| DEXTER | DEODATH | 126860-CIS-SWU |
| DEXTER | HOSPEDALES | 395970-TDT-LRT |
| DEXTER | LA CROIX | 240744-WSN-DSW |
| DHURVA | FIGARO | 127813-VOC-PVM |
| DIANA | SINGH | 381254-RCH-NVU |
| DIOR | HUNTE | 166176-KED-XAG |
| DIXEE ANN | BALLAH | 6604-KFU-BLE |
| DONNA | JOSEPH | 399556-PHP-NQN |
| DORIAN | HENRY | 342541-JAM-ISO |
| DWAYNE | BABB | 152673-OJG-URX |
| DWIGHT | MATTHEWS | 328576-JDH-XYQ |
| EARL | LOGAN | 63680-CQO-NKX |
| EDWARD | NARINE | 25433-EKX-QUC |
| ELISA | MC EACHRANE-CLAYTON | 232235-ENK-SPJ |
| EMMANUEL | TROTMAN | 1340-BWH-OIB |
| ENDOR | KOWLESSAR | 11539-DKJ-QVG |
| ERIC | HUME | 343965-LPG-QOQ |
| ERLYN | FRANKLIN | 199847-DUK-DAF |
| ESTIVA | SAUNDERS | 5970-IGD-AMD |
| EZEKIEL | BOODRAM | 23869-JLK-OTO |
| FARHAT | HOSEIN | 264071-KVD-RXH |
| FAROOK | NABBIE | 25666-EWR-NQD |
| FELICIA | WARRICK-HAMILTON | 419089-WAN-QVM |
| FELIX | LEZAMA | 111859-BDO-TFP |
| GARTH | FARNUM | 137902-CFS-EXV |
| GARVEY | FRANCOIS | 121062-QWO-IJP |
| GARY | PHILLIP | 138323-XDD-CEK |
| GEMMA | FIGARO | 125153-LPU-WOH |
| GENEVA | ESTRADA | 379344-NLY-AXM |
| GENEVIEVE | FRANCIS | 112724-WNG-OQA |
| GERARD | STEPHEN | 278006-EXI-DAH |
| GIDEON | STRONG | 31838-FPV-SWQ |
| GILLIAN | OLIVER | 8742-JNK-UNW |
| GLEN | FORDE | 189997-MWQ-TKS |
| GLEN | FRANCIS | 44362-ILX-VRK |
| GLORIA | HOVELL-SOLOMON | 235622-GYB-KAP |
| GULAWATIE | JUGOOL | 148107-QSS-ETD |
| HANIFFIA | FLORES | 187807-ULY-TBR |
| HAZEL | WATSON | 150916-FVE-PFH |
| HELEN | JOSEPH | 202428-JFM-TEU |
| IBHAR | PETER | 412128-EIJ-XPC |
| INDIRA | DOOKRAM | 393895-QAV-USQ |
| INGRID | TEELARAM-SINANAN | 381998-KFS-VRH |
| IRVY-ANNE | THOMAS | 189309-GSR-BJI |
| JAMEEL | ALI | 188315-EPI-TLU |
| JAMES | BROWN | 431161-YMP-YCV |
| JAMILA | PIERRE | 62767-DXO-PTU |
| JANELLE | MOHAMMED | 87890-OJO-CFV |
| JANICE | JOHN | 144452-JNK-XKH |
| JASON | HITLAL | 199784-KLB-RPI |
| JASON | BARRAN | 178934-SLH-XKW |
| JASON | MOONSAMMY | 258356-IXC-ROK |
| JASON | DE BIQUE | 1847-VEV-BRR |
| JAVED | MOHAMMED | 78144-XPN-SJV |
| JEAN | SAMPSON | 5389-QDE-CQR |
| JEFFERSON | RICHARDS | 29690-QSM-QEW |
| JENNIFER | PHILLIP | 152209-AST-AKA |
| JEREMY | SOMAI | 230664-NBG-JBE |
| JERREL | LYNCH | 418750-WKK-LVO |
| JERRY | ROSTANT | 226269-PPC-RAL |
| JESSICA | MARTIN | 40710-NPU-ASG |
| JESSICA | HEPBURN | 387310-NAT-JYU |
| JEVELLE | LEWIS | 430904-GDW-MDG |
| JEZEL | COOPER | 400252-VTC-MLE |
| JOANN | EDWARDS | 34228-TCH-WWN |
| JODY | STANISLAUS | 341388-PRY-CME |
| JOEL | CHANDASS | 153492-RDN-BCQ |
| JOHN | MODESTE | 418998-YEO-IKE |
| JOY | MARCELLE | 18222-HNW-FLL |
| JUDITH | CASTILLO GRANT | 142184-VCC-QVD |
| JUDY | SOOKDEO | 280415-JJC-WMU |
| JULIEN | KING | 129185-PPO-SVP |
| JUNE | YOUNG | 62671-POM-TBQ |
| JUNIOR | NELSON | 392451-NII-JRI |
| KANDIS | PERSAD | 125170-QVE-VNP |
| KAREN | WILLIAMS | 128973-LQB-NDO |
| KAREN | PATERSON | 8320-XIC-CEC |
| KAREN | LOVELL-FERREIRA | 165046-DGN-HUU |
| KARYL | ADAMS | 186879-VLW-YUW |
| KATHRYN | ZAMORE | 383342-LFI-EFS |
| KAVITA | MAHARAJ | 394395-PUC-LHE |
| KAZIM | ALI | 171455-YUW-PQS |
| KEAH | ROBERTS | 113697-NWH-KNS |
| KEISHA | FRANCOIS | 149800-CPB-WJU |
| KEISHA | HOSEIN | 216605-NHW-CLH |
| KEITH | MAHABIR | 64787-QDJ-GQX |
| KELCIA | SYDNEY | 197033-OBL-VIR |
| KENDRA | VIDALE | 384675-ABJ-YMX |
| KENNARD | MC ALLISTER | 233137-OVH-IOJ |
| KENNEDY | POLLYDORE | 24574-MFG-YHU |
| KENNY | SAMMY | 222287-UJV-QNS |
| KENRICK | SUBASAR | 193350-BPN-NDY |
| KENTHA | HENRY | 7184-YMK-VUS |
| KERLENE | FRANCIS | 123604-CBT-TGJ |
| KERN | JOHN | 376476-DOE-ROS |
| KERNEISHA | NICKLES | 382900-GNY-PUG |
| KESIA | JEFFERY-BURTON | 343651-LNU-RNJ |
| KETORAH | ARMSTRONG | 207855-JEB-YMR |
| KEVIN | POPE | 226483-CER-AYS |
| KEVON | PRINCE | 352293-IBW-DFL |
| KHALID | CLAUDE | 281216-VNB-ERJ |
| KIERON | FOSTER | 381994-QYA-KTE |
| KIM | PATTERSON | 121658-TOH-WJT |
| KIMBERLY | MARSHALL | 119910-LIU-HLY |
| KIMLINE | PHILLIP-CLEMENT | 156608-QNW-NFM |
| KIRK | DOUGLAS | 70406-ASO-KAV |
| KIYON | LIGHTBOURNE | 200102-FQW-JKD |
| KOFI | ANDREWS | 129520-PIU-TQX |
| KRISHNA | DEOSINGH | 346700-GPT-HLD |
| KRYSTAL | CUFFIE | 71568-PTF-YAQ |
| KUNEIL | CASTANADA | 200542-PEY-TIR |
| KURLANN | CALISTE | 168899-QQQ-CGG |
| KURT | BRAVO | 230073-BYG-OFD |
| KWASI | WALKER | 374453-CVX-MFM |
| KWASIE | WASHINGTON | 213403-DVF-JNP |
| LAKSHMI | ROODALSINGH | 280047-QYD-RCR |
| LANA | JACOB | 416296-PUC-MAV |
| LARRY | MAHABIR | 178406-CRH-IKS |
| LAUREL | COOPER | 189040-CGP-BVA |
| LAUREN | RAMBERT | 339365-YMI-MVM |
| LAWRENCE | PERSAD | 247858-LTX-WYQ |
| LENORA | REDHEAD- WARNER | 280709-ATK-OEH |
| LEONA | DEONARINE-RAMDASS | 396088-ENB-BDI |
| LESLEY-ANN | DEVERTEUIL | 163581-JCE-KSE |
| LESTER | JAMES | 78735-MOW-GUX |
| LIA | CHUNILAL | 366987-DVJ-OEE |
| LINCOLN | PHILIP | 191698-SYQ-VUQ |
| LINCOLN | MEIGHOO | 239750-XLO-CBY |
| LISA | NOEL | 143130-HSL-LRQ |
| LISELLE | SMITH | 136503-JHY-YSH |
| LOUISE | MCINTOSH | 151970-AXE-AHD |
| LURELIA | REID | 80390-VAY-WEE |
| LUTCHMIDAT | CHARRAN | 165629-TSJ-AKP |
| LYDIA | ROBE-DUKE | 111241-XJQ-PSA |
| LYMORIA | LEZAMA | 124544-DFB-GXU |
| LYNDEN | BISNATH | 220708-YJA-XUL |
| LYNDON | REYES | 281077-FER-TFK |
| LYNDON | HERCULES | 122866-BPE-KMH |
| LYNELL | ABRAHAM | 147411-UYK-JFD |
| LYNETTE | MORRIS | 136681-RBJ-SHX |
| MALA | ORIE | 135818-TIE-KGV |
| MALCOLM | KEITH | 412869-DGU-KJO |
| MALINDA | SANTANA | 331461-HJD-UJJ |
| MARCIA | BRATHWAITE | 63493-OID-VRL |
| MARCIA | STANISCLAUS | 9073-XSU-DLR |
| MARCIA | PAUL | 179632-BAU-TQT |
| MARGARET | ASSIU | 42240-ARS-PSY |
| MARGARET | HARDING | 43095-HAV-NDU |
| MARGARET | REECE | 30100-PTL-OEC |
| MARGARET | MITCHELL | 2119-QEM-OXS |
| MARIA | THOMAS | 354430-KQR-PUR |
| MARIA | BURKE | 73712-LIT-IMY |
| MARIANNA | MENDEZ-HUMPHREY | 286849-TQX-SAM |
| MARISSA | MOHAMMED | 208986-AYB-FAU |
| MARISSA | BAPTISTE | 376894-GDT-CLU |
| MARLENE | SAUNDERS-SOBERS | 1226-KRP-QYS |
| MARLENE | VICTOR | 398621-GHU-AME |
| MARLON | BERNARD | 20245-AHA-RQV |
| MARLON | SURUJBALLY | 225715-CQV-YBC |
| MARLONE | MITCHELL | 86743-PDS-GFL |
| MARSHA | MC KAY | 258585-DQK-CFR |
| MARSHA | PRUDENT-RAJKUMAR | 744-KAK-CRB |
| MARTIN | JOSEPH | 237999-DTS-WAT |
| MARVA | DOONATH | 4532-XDA-GFN |
| MARVIN | JOSEPH | 131884-VJS-YIU |
| MARY-ANNE | THOM | 114093-MEO-CLY |
| MATEBA | HAMILTON | 425315-YLI-FSH |
| MATTHEW | SOOKNANAN | 432486-GHA-QOG |
| MAVIS | WESTE | 184578-QIB-OKT |
| MAYRESSA | ALI | 221879-ASX-SGA |
| MEENA | DIPNARINE | 279711-AKS-PEY |
| MELANIE | EVERSLEY | 331209-HPA-WKL |
| MELISSA | JUPITER | 268970-CJN-VPB |
| MELISSA | MC GILLVERY | 234761-QIP-HEP |
| MERRYL | RAMDIAL | 129186-LSN-VBC |
| MICAH | BACCHUS | 425684-VBB-WYF |
| MICHAEL | PRENTICE | 36869-EKS-JWT |
| MICHAEL | SANDY | 373395-OLO-HKW |
| MICHAEL | RAMHARACK | 312878-ECU-KJI |
| MICHAEL | GIROD | 141519-UUX-CYM |
| MICHAEL | ESDELLE | 405723-BTF-DDH |
| MICHAEL | DASS | 188650-DCJ-SSD |
| MICHELE | ROBINSON | 79786-BDJ-WOX |
| MICHELLE | WILLIAMS | 122719-VJN-KDO |
| MIKEL | CARR | 326219-KID-ABK |
| MISTIE | MENDONCA | 220781-BQX-EBW |
| MOHAMMED | ASHMEED | 246415-OFC-THL |
| MONICA | WATSON | 65617-ICK-DLR |
| MONICA | BRANCHE | 170104-BPR-OPI |
| MONIQUE | SINNETTE | 421950-SXJ-WHV |
| MURSHA | PRESCON | 389111-AKN-XKD |
| NAKEISHA | DOWERS | 378264-XTL-KWF |
| NALINIE | MONDUL | 189848-OVS-KHA |
| NARESH | GOPIESINGH | 136938-MNX-TML |
| NARISA | KHAN-BABOOLAL | 383132-ARY-QNQ |
| NATALIE | TAYLOR | 272059-VCA-YGU |
| NATALIE | SAMPATH | 257115-TBA-PKP |
| NATASHA | BAPTISTE | 237935-UMT-RIW |
| NATASHA | BUCHOON | 173536-DCT-WSR |
| NAVIN | ITWARU | 142937-DJQ-LXF |
| NAVINDRA | MANGAROO | 254612-WRR-LLC |
| NAZRUDEEN | MOHAMMED | 72566-UQS-QEA |
| NEIL | RAMDEEN | 372089-FVN-ATG |
| NEKISHA | MARK | 344986-EIK-PVT |
| NESHA | BALDEO | 361760-IYK-NSC |
| NICHOLAS | HOYTE | 427235-AKU-BYM |
| NICHOLAS | SALINA | 176505-JAV-WDI |
| NIGEL | JONES | 338765-OPQ-UFX |
| NIGEL | JACK | 181631-RBU-VDD |
| NIGEL | STEELE | 42685-TGB-FHM |
| NIGEL | SINGH | 225195-DIQ-GHT |
| NIKEISHA | LEWIS | 253977-WXJ-WBP |
| NIKO | SWINTON-RAMCHARAN | 351989-JEQ-TUF |
| NISHAN | LALL | 430470-TIX-KNX |
| N'KEISHA | CLARKE-SUPERVILLE | 270556-UYD-FVR |
| NKESE | HARRIOTT | 177617-JBW-JCI |
| NORBERT | BIRCH | 168845-EEK-FSM |
| O'JONELL | CHARLES | 111928-GGV-YCU |
| OLIVER | PAUL | 165870-JWI-ONY |
| ONEEKA | SEALEY | 148038-JFS-XXI |
| ONIKA | BRERETON | 416669-DHU-ERV |
| OSWALD | MARK | 20646-MFQ-IJV |
| OTIS | SAMPSON | 17326-KFQ-WWJ |
| PAMELA | KARIM | 125719-NOC-XTI |
| PATRICIA | POLIAH-AUSTIN | 19645-FAU-TAD |
| PATRICIA | GREENIDGE | 43553-DHA-MVQ |
| PATSY | PAYNE | 146901-FPS-HTF |
| PAULA | FRANCIS | 143680-CQM-GHK |
| PAULA | DAVIS | 113699-AHS-YFF |
| PAULINA | JOSEPH | 65744-CSV-ETC |
| PETER | REHANNA | 118886-NPO-NVJ |
| PETER | GRIFFITH | 182598-MDA-WYF |
| PETRA | FRANCIS | 195508-PQQ-FEY |
| PHILLIP | BABWAH | 366434-IFX-TET |
| PHILLIP | FORBES | 185142-XIH-CUI |
| PHILOMEN | GRIFFITH | 133682-MDR-SGR |
| PORTIA | DALIPSINGH | 212573-DFQ-MSA |
| PRAKASH | MUNGAL | 246646-BUK-VTM |
| PREMNATH | ROOPNARINE | 183200-GOT-OWL |
| RACHAEL | ROBEY | 65776-GTI-PXI |
| RAJENDRA | PERSAD | 384124-DDA-SUS |
| RAKESH | SINGH | 378076-NRX-GYA |
| RANDY | MAHANGOO | 196381-ONN-MOK |
| RANDY | BLACKMAN | 228595-BJJ-JLN |
| RANDY | BIRWAR | 392825-QIC-PLP |
| RAQUEL | APPARICIO-PERUZAR | 398818-GBE-HKU |
| RATTAN | KISHORE | 250483-DOA-AAD |
| RAVI | MOWLAH | 375749-UAP-SPA |
| RAYHAAN | LEE | 430221-FSY-VNK |
| REINA | HENRY | 16187-XMW-DXS |
| REITA | TOUSSAINT | 79987-ETA-WPR |
| RENEE | CHRISTOPHER | 160252-LWU-TOP |
| RENELLE | PAUL | 236798-OKP-MCK |
| RENETTA | MEDINA | 241175-HRG-RGL |
| RENNIE | MOHAN | 154615-QWV-PCT |
| RHIANNON | WILLETT | 412209-CSP-PTR |
| RHONDA | JOSEPH | 183278-JTG-ALU |
| RIA | MC DOUGALL | 331636-QPX-XMB |
| RICHARD | ROONEY | 373942-YLJ-IYX |
| RICHARD | BATSON | 426731-ISU-ESG |
| RICHARD | WILSON | 122401-YXP-HHI |
| RICKY | MITCHELL | 30832-BMP-YMU |
| RICKY | MAHARAJ | 185373-HTG-TIQ |
| RISHI | HARRIPAUL | 118639-YJI-IJD |
| ROBERT | SUPERSAD | 158324-JEX-NDV |
| RODERICK | YEARWOOD | 63061-ATJ-KCY |
| RODNEY | RICHARDS | 271776-BAS-FHJ |
| RODNEY | PATTERSON | 12286-ISP-YAA |
| RODNEY | BROWNE | 243768-WPQ-TMV |
| RODNEY | BARTHELEMY | 159894-IRG-MAY |
| ROGER | MOHAN | 86670-WCO-LKS |
| ROGER | JOHN | 38571-PGM-GQB |
| ROHANI | JOSEPH | 261452-DXH-HGT |
| ROLAND | KALLOO | 364110-XDA-LDV |
| ROMEL | RAMARACK | 226982-EKI-NUA |
| RONALD | SYLVESTER | 10160-CSO-THQ |
| RONALD | RAMKALAWAN | 125700-MQM-OJT |
| RONDA | BETANCOURT | 68700-GAF-UEP |
| RONDEL | KING | 235992-ACB-EXP |
| ROSETTE | FRANCIS | 373811-SJG-TOD |
| ROWEMEL | O'NIEIL | 113784-LVE-TEA |
| RUSSELL | MC CARTHY | 69384-YMP-YCV |
| RYAN | COLLINS | 3312-ASU-CCK |
| SACHEL | JAGESSAR | 231998-VYV-WUP |
| SAIAN | SOOKNANAN | 139661-QFT-GPB |
| SAMUEL | LEWIS | 36564-DGU-NOP |
| SANJAY | MAHARAJ | 215945-SDD-AUW |
| SARIKA | BARAN | 363404-XCK-NNW |
| SAVITRI | KOWLESSAR | 384939-THJ-CQK |
| SEAN | VALLEY | 146826-BVX-WTR |
| SEAN | NOEL | 388961-HHI-DNF |
| SEAN | GRAT | 222472-TIM-PYL |
| SELINA | ALI-RAMSUNDAR | 123315-RSI-RUB |
| SELWYN | RAMPAUL | 144875-HEN-XAG |
| SHAFEEK | MOHAMMED | 279148-AST-HIN |
| SHAHEED | NARINE | 15149-UIT-PTD |
| SHANECE | ADAMS | 421273-VBU-CWJ |
| SHANESSE | BEHARRY | 339759-MDF-XBK |
| SHANTA | KOWLESSAR | 379551-FPJ-UAT |
| SHAQUILLE | JOHN | 420809-MAG-LSG |
| SHARDA | RAMOTAR | 264629-IXK-AYU |
| SHARON | SAMAROO | 7633-MHG-BCR |
| SHAZAD | SHAH | 384829-UKG-LKC |
| SHAZARD | RAMJOHN | 237272-CQM-MUP |
| SHEILA | STEWART | 31179-AUD-TCF |
| SHENELL | WILLIAMS | 393192-KXG-VWY |
| SHERAZ | MOHAMMED | 157371-TYO-AHE |
| SHERISE | ESCAYG | 73007-MCN-XFX |
| SHERMAN | MAHABIR | 324250-RJL-RDP |
| SHERNELLE | ELLIS | 384757-WTL-KEK |
| SHERRYANN | SMITH-SIMMONS | 128512-LES-URB |
| SHERWIN | WESTON | 122650-SKS-PIS |
| SHERWIN | ALI | 249810-DNW-KYW |
| SHERWYN | BROWN | 371847-VPB-XOF |
| SHEZIAN | FRANCOIS | 249118-WWP-HKN |
| SHINELLE | SYDNEY | 83882-QRK-QIH |
| SONELLE | RENAUD-DE MILLS | 273952-KVI-SXG |
| SOPHEA | CHARLES | 267120-UIX-OWK |
| SORAIYA | ROOPNARINE | 123842-IEI-KYC |
| SPARKLE | BERNARD | 203653-QAB-FJR |
| ST. BERNARD | MARCELLE | 156443-AOQ-WIY |
| STACEY | HENRY | 72693-OMJ-MME |
| STACY-ANN | MILLET-ALEXANDER | 350551-CPB-QOU |
| STEFAN | NEPTUNE | 173896-RNH-DRG |
| STEPHEN | LAWRENCE | 390634-ITD-BVS |
| STERLING | JOHN-WILLIAMS | 207674-JWQ-MTX |
| STEVE | MUNGALSINGH | 369459-EGW-AES |
| SUEANN | SINGH | 423983-OKT-PUR |
| SUSAN | SORZANO | 337364-XAO-SIG |
| SUZETTE | GARDNER | 76454-AFL-RFP |
| SUZETTE | KHAN | 309307-JSE-QSM |
| TALIB | MONDESIR | 144456-EER-LDD |
| TAMICA | ANTOINE | 409258-LMT-UOB |
| TAMICO | FITZ-JAMES | 197627-TDU-XYT |
| TASHA | BABOOLAL | 275823-KCG-CUF |
| TERRY | BANMALLY | 190467-FXY-CUX |
| TERRY-ANN | ARJOON | 428158-KON-BXF |
| TEVIN | WONG | 394097-JUG-KWW |
| TREVN | RENNIE | 362690-MBB-IVP |
| TRICIA | MOFFETT | 19906-EHW-BVI |
| TRICIA | EDMUND | 27293-EYD-POK |
| TRICIA | COKER | 77934-AUB-IEH |
| TROY | BERKLEY | 163177-XKH-AMR |
| USHA | MAHARAJ | 111010-EWU-RBY |
| UZERRLY | GIBBS | 39145-ARU-CQS |
| VALARIE | HENRY | 424373-OKX-WLB |
| VANESSA | MOOSAN-POPE | 343023-RDI-RDU |
| VANESSA | WARDE | 27698-EOQ-GRR |
| VENICIA | VALENTINE | 423639-UGL-EUN |
| VERVON | CAULDERO | 381732-LMA-WYX |
| VICHENRY | NELSON | 122053-CRC-GEH |
| VIRAJ | OUDIT | 66745-TRO-IJM |
| WAYNE | BROWN | 412548-CRQ-NVQ |
| WENDY | ARMSTRONG-AWOYEMI | 7894-IRY-JBU |
| WESLEY | SLINGER | 340964-JRF-LVU |
| WESLEY | RAMJEWAN | 254017-GRA-SYH |
| WINSTON | CHARLES | 120518-KNQ-KIO |
| YOVAN | SIEWRAJ | 386781-NAE-SDM |
| YVETTE | MITCHELL | 216936-TLF-YCX |
| ZALISA | CHUNILAL-CASSIE | 162902-SHK-LEB |
| ZOREDA | DINDIAL | 7467-WUI-WMJ |