Ministry Wins Award for Service Excellence and Innovation
The Ministry of Housing and Urban Development is pleased to announce that it recently won the President's Award for Service Excellence and Innovation in the Public Sector.
The Ministry's Housing and Village Improvement Programme (HVIP) was the entry that was selected, which according to the Inter-American Development Bank (IDB), successfully met all of the judging criteria. The areas covered in the judging criteria consisted of; 1. Customer Focus, 2. Innovation, 3. Systems/Methodologies/Processes, 4. Teamwork and 5. Physical Environment.
The HVIP is an innovative and cost-effective programme designed to improve the housing conditions and community facilities in rural and peri-urban areas.
The competition was open to applicants from Ministries, Public Service Departments/Divisions, State-owned Companies, Statutory Bodies or Municipalities.
The President's Award is tied to the third pillar of the IDB Group's 2016-2020 Country Strategy with Trinidad and Tobago which is focused on strengthening public sector institutions and governance.
Upon accepting the award Ms. Simone Thorne-Mora, Permanent Secretary, Ministry of Housing and Urban Development stated that 'throughout this project, from conception to reality, we operated as a team despite having several different players and we were able to overcome various challenges to ensure the programme is the success that it is."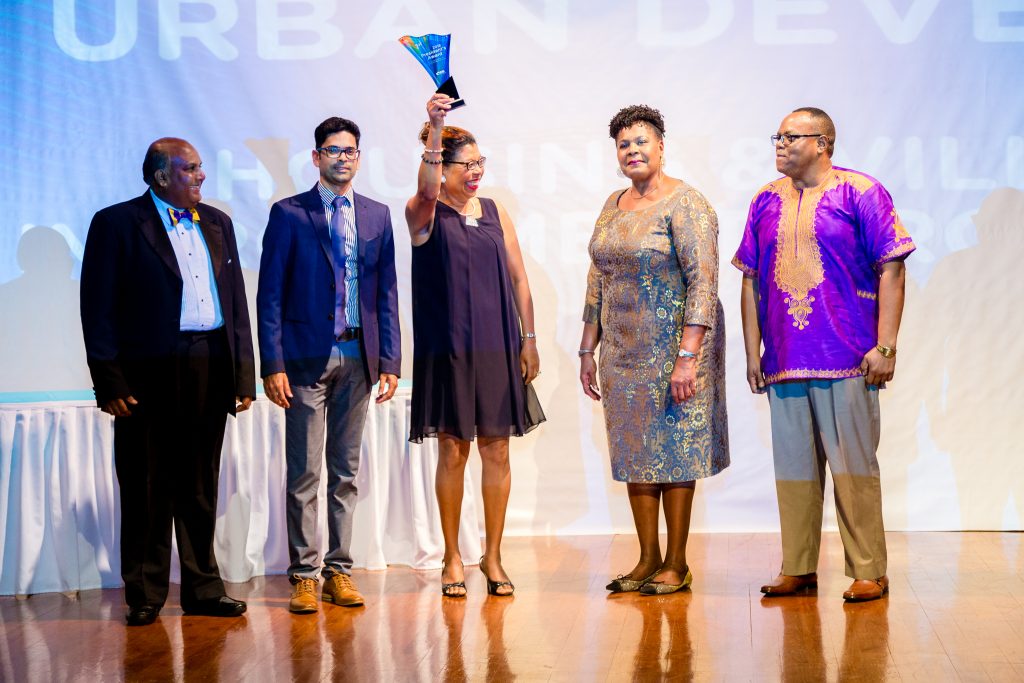 Here is some more on the Housing and Village Improvement Programme (HVIP):