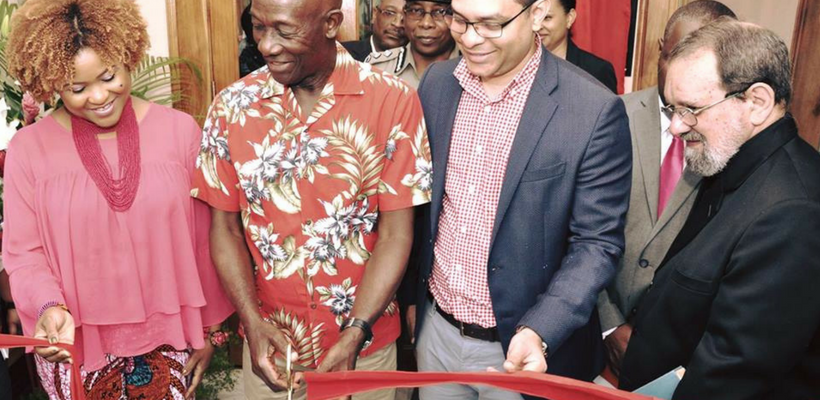 Opening of the Carenage Homework Centre
On Saturday February 24, 2018, the Honourable Randall Mitchell, line Minister for Urban Development Corporation of Trinidad and Tobago Limited  joined his colleague, Dr.the Hon. Nyan Gadsby-Dolly, Minister of Community Development, Culture and the Arts and the Honourable Prime Minister, Dr. the Hon. Keith Rowley to formally open the Carenage Homework Centre and Police Youth Centre.
This Homework Center, which was managed by the UDeCOTT, has been completed by re-purposing of the Old Carenage Police Station. The facility consists of four buildings will include a resource library, a study hall/multimedia room, a children's reading and learning centre, washroom facilities, an office for staff and storage. The entire facility is equipped with energy efficient and environmentally friendly features and outfitted to meet the needs of those living with certain disabilities.