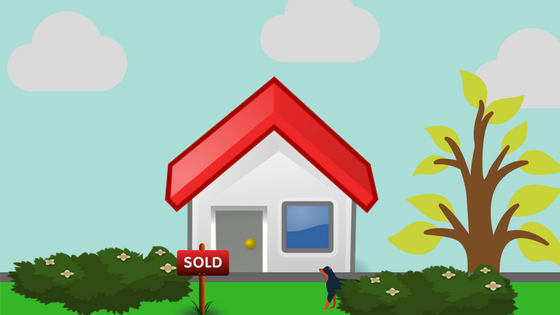 Steps to purchasing a home on the private market
After living expenses, how much is left for saving towards a home of your own is there enough left over after living expenses to service a mortgage? If you are thinking of approaching a financial lending agency, how much do you think you will you be able to qualify for based on your current earning capacity, savings and debt ratio? How much of your salary will be expected to go towards paying a mortgage? If you are thinking of purchasing a home, these are some important questions that you would need to get answered before approaching a financial lending agency to get pre- qualified for a mortgage.

Knowing whether you qualify for a mortgage and how much you are able to borrow is important to getting you closer to your dream of homeownership. Your next step is visiting a loans officer at your bank, credit union, the Trinidad and Tobago Mortgage Finance Co. Ltd (TTMF) or some other financial institution.  TTMF offers a 2% and 5% Mortgage programme for persons whose earning capacity does not exceed $14,001.00 and $30,000.00 respectively and who is interested in purchasing a property which does not exceed $1Mn and $1.5 respectively on the open market.

Hunting for the Right House

Now that you know what you can afford to purchase a home, it is time to start house hunting!  You can utilise a real estate agent, the classifieds or word of mouth.  Whatever you decide make sure you carry out due diligence and make the best possible decision for you and your family.

You are now ready to select a property that you like.  There are some things you need to consider in making that decision:-

Is it within your price range?
Would you be able to qualify for mortgage financing?
Is it in a desirable neighbourhood?
Would it be an easy commute to work and school?
Are there any local amenities nearby?
Is it a quick sale or will there be delays?

Having made your selection and having made a firm offer to purchase, there are some legal documents that must be signed and down payments to be made.  As a result, you should:-

Have an attorney peruse the documents before signing;
ensure that the period for closing the transaction is sufficient to obtain the mortgage payment;
ensure that the documents required by the mortgage institution are readily available;
have a certified contractor inspect the property before purchase to determine the structural soundness of the property.

You are almost there!  However, before the mortgage institution can process the mortgage, you would need to produce two important documents:

A value appraisal – The mortgage institution would require an independent value appraisal carried out on the property.
A title search* – The mortgage institution would require a title search to be done on the property which ensures that the property is free of any encumbrances.

When completely satisfied you should sign and make a deposit.  This can be handled by your broker or attorney.

 

If everything is in order, the bank or other mortgage facilities would finalize the legal documents of the mortgage on the property and issue a cheque to the seller or real estate agent.  Be advised that there would be closing fees for the finalisation of the mortgage.