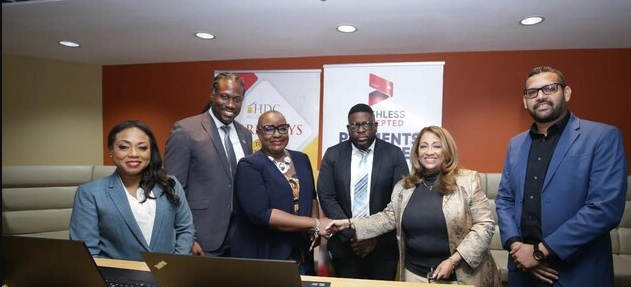 HDC offers 'More Ways to Pay.'
"'The HDC can now boast of being the first officially recognised government corporation to accept cashless payments, through its partnership with the Trinidad & Tobago International Financial Centre' (TTIFC)," the Hon. Camille Robinson-Regis, Minister of Housing and Urban Development, announced on Monday, January 16, 2023, as she delivered the feature address at the launch of HDC's 'More Ways To Pay'.
In addition to the traditional methods of payments, such as salary deductions and over the counter payments, the HDC has now introduced on a phased basis, a series of online options through which customers can honour their obligations to the Corporation and benefit from this online solution as it continues to evolve.
The digital solution pilot project is a partnership among the HDC, the TTIFC and developed by TSTT.  This new online payment is also integrated with payment service providers such as PayWise, Google Wallet, PayPal, Apple Pay and other payment solutions.